Fire Surveying, Inspection and Consultancy
---
"Construction quality issues relating to fire safety have often required the advice of independent experts and we turn to Tenos for support on both technical and contractual compliance.
Tenos has provided professional independent fire safety advice and fire safety expert witness services for both our public education and healthcare projects.
We have drawn upon the support of Tenos to conduct not only comprehensive fire safety surveys of our facilities, but also importantly to advise us upon the recommended approach to manage risk by suitably prioritising remediation activities, to advise upon suitable remediation principles/ solutions and to develop fire safety management plans for the ongoing operation of the buildings.
We are able to provide testimony that is seen by all parties as unbiased, reliable and legally defensible."

Deputy Head of Asset Management, Kajima Partnerships

---
Tenos provides an independent, expert fire surveying, inspection and consultancy service to ensure statutory duties are satisfied and compliance is achieved.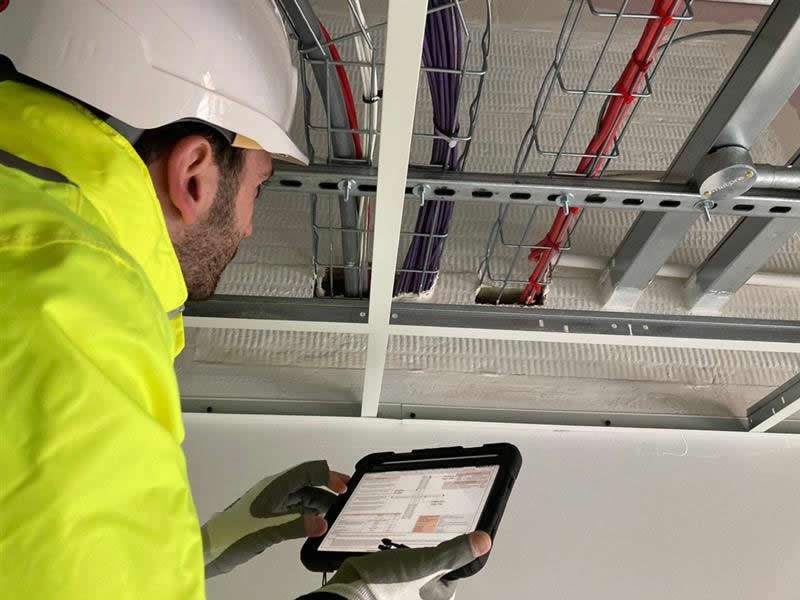 It is well-documented that many occupied buildings do not have adequate compartmentation, such as defective fire wall construction, inadequate fire-stopping of services or unsatisfactory fire door installations, which may be attributable to either deficient original construction or a lack of suitable and sufficient maintenance.
Building owners and/or operators are often unaware that such issues exist within buildings they are responsible for, either due to a lack of rigour afforded to compartmentation or lacking interpretation and advice from their advisers.
Compartmentation is a fundamentally important component of a fire safety strategy and consequently, the inspection of compartmentation forms part of a fire risk assessment under the Regulatory Reform (Fire Safety) Order 2005.
Passive fire protection (PFP) measures are designed to protect life by providing an opportunity for escape from a building and for Fire Service access in the event of a fire. It does so by attempting to contain and inhibit the spread of fire, using compartment walls and floors provided with fire resistant doors, fire dampers and firestopping where compartmentation is intentionally breached.
Such provisions will only perform effectively if they have been designed, installed and maintained properly. All too frequently a buildings compartmentation is seriously compromised by:
A lack of appropriate maintenance;
A change of building layout, use or occupancy;
Modifications due to building maintenance, renovation or refurbishment;
Installation of new services, mechanical, electrical, IT etc.
Passive Fire Protection Consultancy
To ensure PFP is properly designed, installed and maintained in your building, Tenos offer an independent, impartial and confidential Passive Fire Protection consultancy service.
The Fire Protection Contractor, chosen by the client, ought to be appropriately accredited by a 3rd party such as UKAS. It should provide documentary evidence to support the existing or proposed PFP solutions. This may include standard and non-standard solutions based upon classification or engineering judgment respectively.
This comprehensive service, overseen by our highly experienced Chartered Engineers, includes a review of all available documentary evidence and a check to ensure the use of the product/ solution is within its field of application and appropriate.
Why appoint Tenos?
Our surveying, inspection and associated PFP consultancy service is independent, impartial and confidential;
All projects are overseen by highly experienced Chartered Engineers with a wide range of technical competencies;
We provide consultancy on all building types on behalf of public and private sector clients;
We have significant experience in Healthcare, Education, Residential and PFI projects;
We advise on the condition of Passive Fire Protection during the sale/purchase of buildings;
Our fire engineers are fully conversant with the Regulatory Reform (Fire Safety) Order 2005;
In addition to Fire Surveying, Inspection and Consultancy, we offer the full range of services including: