We are delighted to announce that we have moved our head office to the centre of Manchester.
The move demonstrates our commitment to improve and grow our business, while providing high quality office space for our team to collaborate.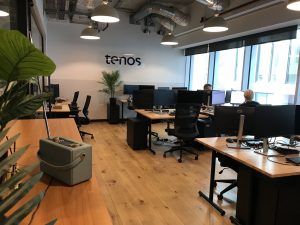 Following Tenos becoming an Employee-Owned Trust, our employees were consulted on what type of working environment, the ideal location and how often we wanted to be in the offices in the new flexible hybrid work model.
Our new offices meet all our requirements and we are looking forward to spending time in our modern and vibrant office space.
Our new address is: One St Peter's Square, Manchester, M2 3DE.